Well, hey there!
Do you have lots of questions about how to make your Etsy shop stand out and little time to find all the answers?
Oh, I feel you!
That was me the summer of 2019. Since then, I've spent hundreds of hours learning the ins and outs of Etsy (still learning, but a pretty good handle these days).
Now I'm sharing what I learned with you in my course, Aiming for Remarkable: How to Wow Your Etsy Customers Every Time, currently in beta testing July 2020. What does that mean?
It means students and I are testing the curriculum, formatting, and delivery during a short test launch in order to maximize the course for you when it reopens fall 2020.
This course offers you the time, content, and space to learn about:
yourself as a consumer and how that impacts your Etsy shop ownership
your shop and how to set it apart from others
your customers and how to personalize their shopping experiences with you
What you'll get:
organized, easy-to-follow content designed for on-demand, self-paced learning 

downloadable materials to keep & use as your Etsy shop grows   

practice activities to help you refine your Etsy seller skills quickly 

questions to prompt your thinking throughout your learning process 

space to ask questions via e-mail and Comments   

actionable takeaway strategies to use immediately  

live Q & A with me during the course
If you grabbed my free guide, How to Start your Etsy Shop in Six Steps: A Guide for New Sellers, then you know I've got good info to share.
Now you're wondering: Is this course right for me? or Should I spend the money on this course?
Be sure to check out the Course Overview and Curriculum Outline below. Then ask yourself:
Does the course content align with my Etsy questions and uncertainties?
Do I believe I'll gain new knowledge and skills from taking this course and doing the work?
Is this the right time for me to invest my time & money into my learning and do I believe I'll see a return on my investment if I do the work?
Do I believe this person can deliver? (tip: be sure to read student testimonials after the July beta course)


If you answered Yes, then this course is probably a great fit for you!
If No, not right now, then maybe one of my other courses is a better fit for your learning needs/interests right now?
creative mini courses (mixed-media art | creative writing | creative journaling)
real-world, need-to-know courses to support adult learning (think: back to school, job upgrade, how-to for teachers)
business-focused courses like this one, designed for women starting a new business venture
academic support courses to support teens and tweens (middle and high school) - reading, writing, and critical thinking skills
Ready to be inspired, informed, and empowered?
Just a heads-up: This course is currently closed for enrollment and will reopen in fall 2020 (September"ish"). See you then!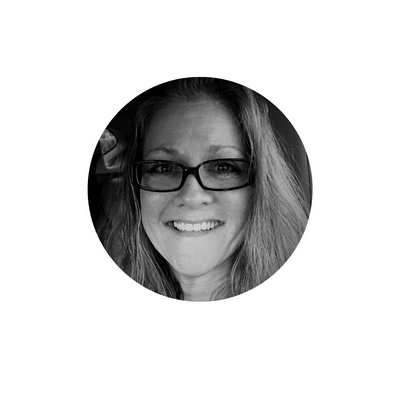 Hi, I'm Robin!
I help women ready for change and teen & tween girls slaying goals use the Creative Process to find clarity, build confidence, and take action toward realizing their dreams.
I'm a coffee-drinking, question-asking 26-year educator turned creative business owner who began developing & teaching online courses in 2012. As I near retirement from Education, my teaching continues with women and girls in a more creative sort of way. :)
My goal? To teach women and girls that using the Creative Process leads to focused understanding & kick-butt action. Glad you're here! We've got so much to do! Ready?
Wishing you creative curiosity and soul-smiling messiness!